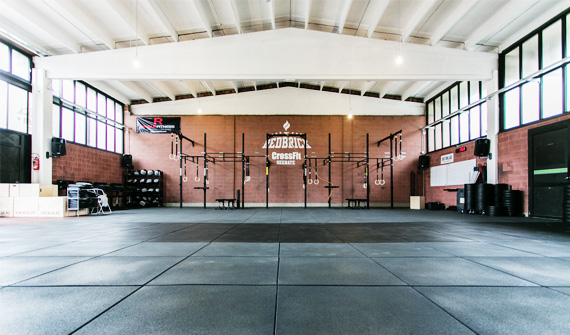 CrossFit Segrate è un box di 400 mq luminoso e dotato di ampie vetrate, con un soffitto alto oltre 5 metri, dimensioni ideali per praticare qualsiasi tipo di WORKOUT OF THE DAY.
Sebbene Coach Greg Glassman, padre fondatore e ideatore di questa disciplina, abbia dato vita alla prima "palestra" di CrossFit proprio in un garage a Santa Cruz, è indubbio che più si ha spazio a disposizione e meglio ci si allena, soprattutto quando si è in gruppo.
Il box risulta perfetto anche per gli atleti che vogliono prepararsi alle competizioni e provare qualsiasi circuito delle gare internazionali. Oltre a un'attrezzatura di primissimo livello fornita da Rogue Fitness – una garanzia – le dimensioni della struttura garantiscono altezze regolamentari per gestire agevolmente le sessioni che comprendono esercizi come rope climb o wall ball.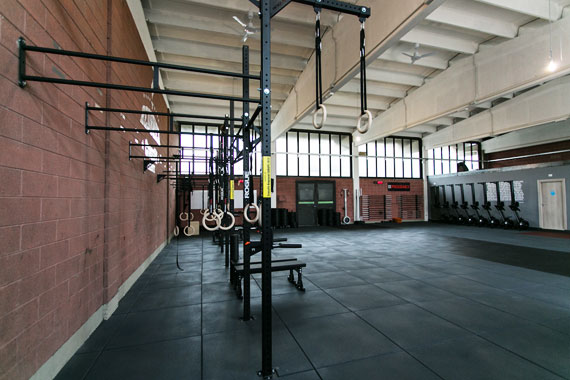 Tanto spazio interno, ma anche fuori non si scherza: abbiamo a disposizione per gli allenamenti all'aperto un'area esterna di 200 mq oltre a un ulteriore spazio outdoor per correre in totale sicurezza essendo il box situato in un'ampia strada chiusa e non trafficata.
Si sa, lo spirito del Crossfit è un po' spartano, ma non per questo si deve sacrificare lo spazio e la funzionalità degli spogliatoi; abbiamo costruito due locali dedicati di 30 mq forniti di tutto il necessario.
Last but not least, il nostro fiore all'occhiello è però il fantastico muro interno di mattoni rossi, il nostro "RedBrick Wall", lungo il quale suderemo, ci accasceremo insieme e ci rialzeremo più forti, determinati e più felici di prima.